About Us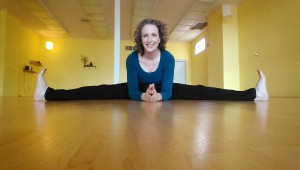 Dariece Warren took her first yoga class because she needed help with managing stress, wanted relief from back pain and secretly dreamed of touching her toes again.  She quickly discovered yoga provided all of that and so much more! Teaching since 2004, Dariece has completed numerous teacher trainings in a variety of Hatha Yoga styles including Svastha, Vinyasa Flow, Restorative and Yin. She has studied in the U.S. and in India with A.G. and Indra Mohan, devoted students of Krishnamacharya.  In 2014 she completed training in Yoga Therapy with Dr. Ganesh Mohan. In addition to public classes, she offers private classes one-to-one or small group sessions and enjoys teaching students of all levels.  Dariece is a practicing Reiki Master in the Usui tradition.  Click here For more information about Reiki.  To schedule a private yoga session or Reiki appointment with Dariece please call (707) 590-0669 or email info@vallejoyoga.com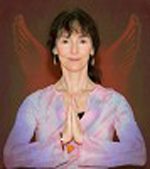 Rhonda Slota, MA, is a Registered Yoga Teacher and Certified Ayurvedic Practitioner.  She provides private consultations as well as Ayurveda, Yoga and Meditation workshops in Vallejo and Napa.  She has recorded a meditative CD, "Relaxing Deeply From the Heart." She has practiced Yoga for over 30 years and has overcome the effects of several serious illnesses and continues to manage her health through the practice of Meditation, Yoga and Ayurvedic diet & lifestyle principles. Rhonda is devoted to supporting the healing of self and others at a deep authentic level.
Rhonda completed the coursework and internships for her "Ayurvedic Diet & Lifestyle Counselor Diploma" in 2009 and her "Ayurvedic Practitioner Certification" including Ayur Yoga in 2010 from Mount Madonna Institute's College of Ayurveda where she studied intensively with world renowned masters including Dr. Vasant Lad, Dr. R.H. Singh and Dr. John Douillard. Rhonda has completed trainings with Yoga Master teachers in the styles of Ashtanga, Iyengar, Kripalu, Anusara and Restorative. Rhonda's goal is to create a nurturing, positive environment where students are encouraged to learn correct breathing techniques and postures as well as to develop a personal sense of the practice as a pathway to emotional, physical and spiritual growth.  www.rhondasyoga.com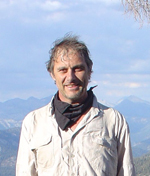 Bernard Bedeur has practiced yoga for over 20 years and has completed the world renowned 500 hour advanced studies program at the Iyengar Institute of San Francisco.  His class is informative and engaging with clear and precise instruction focusing on posture and body alignment.  The class is open to people of all ages and abilities.  The use of props or supports allows people with limited abilities or confidence to start practicing yoga and progress.  On a personal level yoga has helped Bernard to overcome, and in some cases cure, afflictions and injuries relating to a lifelong career as a craftsman, builder and outdoorsman.  "Yoga has been described as an art, practice, discipline, science and philosophy.  It is all of that and more.  It is a true gift to humanity and allows oneself to retain or regain flexibility and feel great in body and mind."  www.heartofthebearyoga.com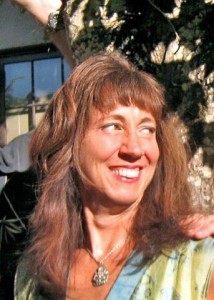 Susan Jette
began practicing yoga 20 years ago and discovered its benefits went far beyond the mat.  She has taught yoga as part of a Mind/Body Fitness program for 18 years, and in August of 2012 completed the Yogaworks 200 hour Teacher Training.  She is also a multifaceted percussionist, board certified Music Therapist, trained drum circle facilitator, and a member of the Santa Rosa Symphony.  She holds a full time position as a Senior Supervising Rehabilitation therapist at Napa State Hospital. Her aim as a yoga teacher is to help people find some joy in their practice; to teach safety and comfort, as well as letting go of stress, all while improving
strength and flexibility.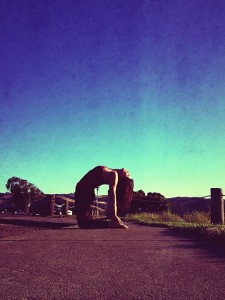 Amy Raupach found yoga almost thirty years ago and never looked back.  She has been teaching yoga since 2002 and loves interacting with students to help them to further their own practice.  She has worked with students of all ages, with injuries and with disabilities. She believes yoga can be just right for everyone and everyone is just right for yoga. www.amy.raupach.com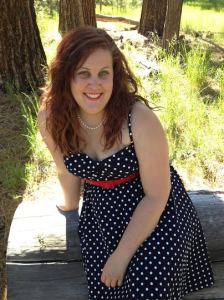 Sara Vasquez was first introduced to Yoga while in college, simultaneously falling in love with cooking.  After culinary school and years in kitchens she decided to take a year to slow down for a bit.  She moved to New York and lived at the Sivananda Yoga Ranch in the Catskill Mountains and the Sivananda Yoga Vedanta Center in Manhattan.  She spent the year learning about Yoga, meditation and asana in the Sivananda Hatha Yoga tradition.  Sara's teaching focuses on Prenatal Yoga and Mom & Baby Yoga.  She is the founder of Yoga Belly Project providing free Prenatal Yoga and Mom & Baby Yoga Courses to women and families in the SF Bay Area.  To learn more about Yoga Belly Project please visit www.yogabellyproject.org or send a message to yogabellyproject@gmail.com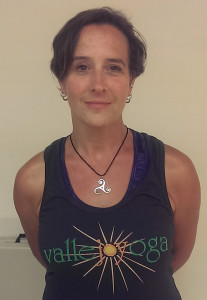 Laura Nash has learned that facilitating the care and wellness of others is an essential part of our own well-being. For we are all connected and therefore, the better everyone is doing, well…the better everyone is doing. Her passions are care giving, art, birth, and yoga. In her teaching and facilitating of yoga, she takes a very hands-on healing approach that she thinks can help bring deeper support and relaxation as well as alignment of poses. Her emphasis on teaching includes Prenatal, Restorative, Adaptive and Hatha Yoga Fusion. She longs to be surrounded by like-minded souls that share similar passions and commitments: a plight for positive change in our community and therefore, a positive change in our world.

Lynae Hiley signed up for her first yoga class at age 12: Twilight Yoga for Stress Relief. It was wonderful. She has continued to practice yoga on and off since then, getting more serious in 2007, studying with Kia Meaux in Davis, California. She began taking classes at Vallejo Yoga in 2010 and in 2016 completed her 200-hour YogaWorks Teacher Training with Mynx Inatsugu and Melanie Salvatore-August, with assistance from Julie Conrad.
Lynae believes in: Smart alignment, candlelight, the vinyasa of things, breath, finding one's core, fresh flowers, hugging outer hips in toward the midline, 100% compassion, the California Golden Bears, mastery of the mind and stilling of the fluctuations of the mind-stuff, tapas and purification by relationship, noticing attention, prayer twist pose, cold Champagne, and Savasana.
Dominique Cowling
, MA, began practicing yoga after finishing years as a NCAA collegiate athlete and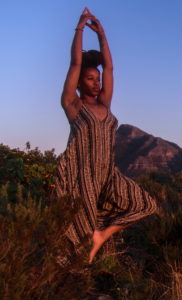 acknowledging her mental & emotional well being had been severely neglected. Her training at Namaste Yoga + Wellness allowed a deeper understanding of emotional instability and ways to cope with it. Yoga allowed her to find healing, acceptance, and liberation in a tangible way. Her natural curiosity about behavior, energy & emotions continue to drive her search for healing modalities for the mind, body, & soul.
Believing spiritual practice cannot be separated from social justice issues, she is a dedicated practitioner and teacher focused on under-served communities. Having returned from living in South Africa, teaching yoga & meditation to youth, she is passionate about offering holistic education & liberating expression to Bay Area communities. 
www.brownsugayogini.com
Kryss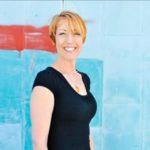 Cote
specializes in yoga for all ages with a focus on lighting the world up with positivity.  She is a 200 hour certified Vinyasa and Mini Me Yoga Instructor. She believes by investing in our younger generations we can ensure the growth of love and light into the world. She's passionate about yoga and healthy living and excited to share it with you!
www.krysscote.com